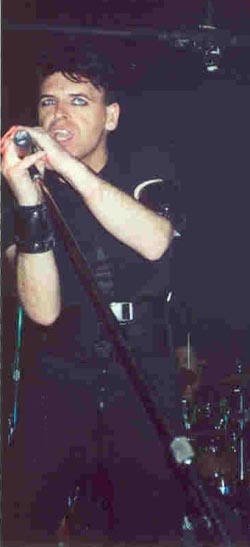 WOW. This was the fourth time I have seen Gary in concert. The first time was in 1982 during the I Assasin Tour at the same venue. I also attended two shows on the Exile tour.
I have to say that this show was the best of all. Bogarts was a great venue. We were able to get a great parking spot for just $2.00 and it was about a block away from Bogarts.
The two opening acts were good. Much better than the act that opened on the Exile tour. Both acts played for about 35-40 minutes and sounded pretty good. Grand Theft Audio reminded me of Green Day and Gwenmars reminded me of REM. When Gwenmars finished we went dowm to the floor to stake out a spot for Gary.
He hit the stage at about 10:30. The lights went down and the synth. started. Everyone started yelling and chanting GARY, GARY... The sound was super and Gary was in top form with his steely looks and stares. Gary played for about 90 minutes and played all the songs that he has played all thru the tour. My favorites were Are friends Electric, Films and I can't Breath. Every song he played was SUPER.
We waited after thr show and got to meet Gary and speak with him and get autographs and pictures. Gary really does care about his fans. He stayed out untill everyone had been seen. You could tell he was tired but he was very personable and a very nice man. the show was wonderful and I can not wait until he tours again.
One small thing that I would suggest is that the gutair player should concentrate more on playing and less on jumping around.
Steve Hartlage ([email protected])